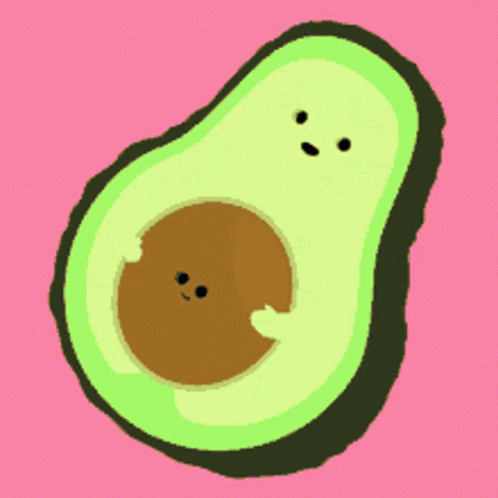 {{ currently cookin a lil gum drop!!! }}
🖤☺️🙌🏼🤰🏻
(that's their nickname right now since we haven't found out their gender yet and also we found out we were pregnant a week before Christmas 2022.
It's SO crazy.Not only because it feels like it happened out of no where. Since when it happened we had stopped trying at that point. But also I'm a bit still in shock lol.
I really thought I couldn't get pregnant. We ended up feeling ready and started trying in 2021 and a little into the beginning of 2022.
Nothing ever happened though.
And I also have endo along with more than likely lupus etc so we just thought that between that and potentially other health issues we may have, that it just wasn't going to happen for us.
I had a laparoscopy for my endo lesions in the fall of 2021 Honestly though we have been having unprotected sex since we were married. So even my doctor / endo & fertility specialist said it was strange that we hadn't fallen pregnant yet and that put together with painful and heavy/irregular periods every month. He looked more into my labs and had physical exams. Which then led us into me receiving the laparoscopy procedure along with 100% diagnosis and some treatment of my endo. (Well treatment of at least the lesions. You can't cure endometriosis unfortunately. Unless you have a hysterectomy. There's pretty much just things you can do in the mean time to help symptoms / possibly prevent further growth and expansion of lesions. It's all so fascinating and crazy that we're still learning about these diseases.) but I'd say my doc helped immensely in our chances of conceiving. And I'm forever thankful to God and my doctor and surgical team/nurses for helping us get here. 🙌🏼🖤
We've also had our ups and downs even outside of this ttc journey but it definitely didn't help either of our mental health by adding this to the mix.
For example, we were both going thru career / financial issues from 2021 into 2022 and then it even and unfortunately bled into marriage | couple issues.
(Which looking back perhaps that's why it took us longer than it should have for us to conceive was it's mainly due to our high stress levels? Not sure, but once we stopped stressing and started working on ourselves / our relationship/ and doing our best to just love life… . it happened )
2020 was for sure tough but 2021 and beginning of 2022 was some of the most difficult times so far for us.
Especially when close family and friends became pregnant before we did.
& just wanted to say that whether you've ttc for just a few months or several decades.
It's so so hard. And my heart and prayers are with you. 🖤
It's a battle. With yourself with your body.
But you're not alone.
You've got this. 🖤& you WILL get there.
so while I know it can be easier said than done,Please DONT LOSE HOPE
There's many podcasts, Instagram accounts, Facebook groups, blogs, books etc etc. that can help and some that I've used as well.
I also recommend finding a good ob/fertility specialist.
Especially since things like endo can't even be found thru ultrasound alone Or that you're technically infertile if you haven't conceived within about 6 months of unprotected sex with a partner that can get you pregnant. (Info like this that only a specialist will know)
All Stuff that I had to learn the hard way as well for years of general practice doctors pretty much always telling me there's nothing wrong with me when I had essays of symptoms that I'd gone thru for years and years (all of which were NOT normal.)
So find a good specialist and/or OB along with support system as well as soothing hobbies. (Really take the best care of yourself and your loved ones as possible. Especially yourself. Again I know it can be easier said than done. But stress can take a serious toll on you. Not only in your ttc journey but in life in general. Your mental health is so so important. I'd even say more important than your physical health. Because I'd you're off mentally you'll be off physically. Still of course take care of yourself physically too. But he sure to be in touch with yourself mentally first every morning before you start your day. And if you are miserable at your job and it's giving you nothin but pain and depression especially if it's getting worse/it's a toxic environment—- quit. If you're able to do so. Find somewhere that will treat you better and be a better fit for you. If there's a loved one or even partner that's toxic — leave, if this is possible for you to do. It's also okay to ask for help. Help will come. And there are always types of resources to reach out to also. Like I've reached out to mental health professionals like therapy from better help and cerebral and things like that alone have helped me immensely and turned my mindset around with so much.)
The support system can even be the same as the hobby.( Like listening to an infertility podcast like I did during the times I didn't have much hope left.)
It really can help.
Pretty much just drink water,Have healthy hobbies, and live life to the fullest as possible and be as healthy as you can be.
Of course everyone's lives are different and everyone's situations are different.
So I hope and pray that if anyone is not able to do this and it's completely out of their control,That I'm sending love, prayers, and positive vibes that you will be able to live the life you want asap.
Life's to short to be anything but happy.
Happy 2023 to y'all And hope everyone has a beautiful spring to come
XOXO 🖤🌸🖤